Dan Ghenacia, the force behind the inaugural label of Parisian house talent Freak n'Chic, returns alongside his closest allies Dyed Soundorom and Shonky to launch new imprint – Apollonia. Inaugral EP from Shonky 'The Minneapolis Touch' features three original cuts of solid house grooves, hypnotic melodies and hushed vocals that make up his signature sultry sound.
Sharing the same musical roots, tastes and creative vision, Apollonia was a natural, if not inevitable progression for Dan, Dyed and Shonky. The label will serve as a platform for the trio's productions, representing new beginnings based on a solid family that have already done much to shape the underground house scene, in Paris and beyond. "We'll mainly focus on releasing our own music, but of course we are also really open-minded to sign any producers we all enjoy," says Dyed.
Besides launching Apollonia, Frenchman Shonky has been a forerunner in the world of electronic music as producer and DJ for some time. Following a string of high profile releases on labels Freak n Chic', Culprit, Contexterrior, Spectral Sound and Real Tone Records, here Shonky maintains his sky high standard, showcasing his ever-impeccable production skills and artist defining style.
A- Side 'Columbia' is a rolling deep house cut of the finest caliber. Full of delicious grooves, metallic sprinkles and a captivatingly seductive vocal, you're left with that special euphoric feeling only Shonky can bestow.
Heading up the B- Side is title track 'The Minneapolis Touch' an advanced delivery of hypnotic deep house, with dreamy vocals and shimmering synths patterns that permeate the outer layers while funky, deep, melodic grooves keep this directed to the dance floor.
'Kotero Mi Amor' rounds off this wholly satisfying package, with a solid raw kick, pacey percussions and dreamy, melodic keys that float across the top tier. The soulful vocal swims through the many layers of the track culminating into a magnetic vocal hook that will capture your heart.
Embodying the forward thinking sound coming from the French corner; 'The Minneapolis Touch EP' is the perfect package to pave the way for the blossoming Apollonia. If the former era was a learning curve for all three founders, the future of the label is in safe
hands.
Tracklist :
A1. Columbia
B1. The Minneapolis Touch
B2. Kotero Mi Amor
Label: Apollonia
Released <> Vinyl 13th February 2012 – Digital 27th February
Distribution: Syncrophone
Cat no: APO001
Reviews coming out in Mixmag, De:Bug, DJ Times, Trax magazine
<> DJ's Words
Jozif : Yes yes yes
Anthony Collins: killer ep shonky making hot beats
Luciano: Coolio!
Robert James: Amazing. Love every track on the Ep.
M A N I K : ´Kotero Mi Amor´ is the one for me. Solid debut release from the French guys. Dope.
Ralph Lawson : gotta be the title track for me. can I sing along ´you got the midas touch´ pls ?
Stacey Pullen : Deep!
Cesar Merveille : great release, columbia seems to be the main one for me. Really happy to see apollonia see the light! It´s a great start and looking forward to seing what follows!
Maceo Plex : support
Droog (Brett) : Excited to see a new beginning for the soul behind FnC. Bad boy first release here, almost impossible to pick a favorite. Label is going to be a smash.
James What : solid first release
Chris Carrier : Full Support Good first release
Droog (Andrei) : Great to see Apollonia come to fruition and what a nice start it is! I like all three tracks, with Columbia a particularly rocking joint, will be playing this all over. There is a nice variety on the EP, well done, Shonk!
Djebali :Amazing High Level EP… the 1st apollonia from shonky does not disappoint ! the 3 tracks are simply amazing…
Crazy P : fave track by far is for me n)3 and I would def play this.
Robert Owens : all three tracks great
Droog (Justin Sloe) : The label named after the girl that tried to purify herself in the waters of Lake Minnetonka, only right to have The Minneapolis Touch. Terrific first release!
Seuil :Thx !! Kotero Mi Amor !!! Really like this one, reminds me old rave house partys !! Olivier sound grew up with all his new hardware setup, great debut on Apollonia !! long life to the label my friends !!! Much Love
Thugfucker (Holmar) : Nice one..
Bonar Bradberry (PBR Streetgang) : Kotero Mi Amor is the killer for me ace groove
Tale Of Us: dope
Seth Troxler : amazing amazing tracks as always from shonk love
Shaun Reeves : great first release. congrats guys.
Butch : shonky got it going on! another good work from the frog leg eating champion.
Lee Burridge : oh shonky. how you make it so much easier for me to dj and make people dance with your consistent stream of friendly and fantastical house tracks. nice start to the label dan!
Sasha : Nice release!
Lee Curtiss : amazing!!!
James Teej : superb EP… loving the minneapolis touch, but all the tracks have that something special. full support
Ellen Allien: i love shonk vibe columbia + kotero mi amor __supa duppa
Ryan Crosson : always quality from Shonk Love!
Tobi Neumann : Full Support for Dan's new Apollonia project. At the end its not about the name.. its about who's standing behind a label, about the love for music and the selection of releases. I wish him all the best for the future! Great debut EP from Mr. Heartbreaker Shonky!
Solomun : minneapolis for me.
Noir:Columbia and KMA sounds cool – will try it.
T.Williams: Wicked groove.
Jef k : what a superb release! shonky is on top form right here !! long life to the new label my friends !
Resident Advisor

Frankie Knuckles and Jamie Principle's « Baby Wants to Ride. » Felix Da Housecat's early catalog. Half of Basement Jaxx's. That unofficial Perlon-style remix of « Kiss » from around 2006. House music has been on Prince's jock pretty much its entire duration. The newest iteration…»
4 Clubbers

Columbia – perhaps echoing directly the farewell to the space shuttle itself – heads into the troposphere, its popping percs and sure-footed chord structure enveloped in spacey pads and reverb-laden vocals, with a sprinkling of starry, glass-like chords to add the …»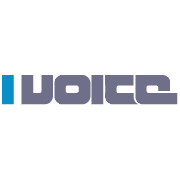 Ibiza Voice

The debut EP comes courtesy of Shonky himself, who has been producing a high standard of deep house for quite some time now. The Minneapolis Touch is the name of this new three-tracker and it sets Apollonia's stall out rather well.…»
Music Is 4 Lovers

[Forthcoming Release] With the inaugural release on Apollonia, Shonky serves up another one of his signature groovy dishes with The Minneapolis Touch. This 3 track EP, filled with deep, synthy basslines and drowned out vocal samples, is about as sexy as Prince's …»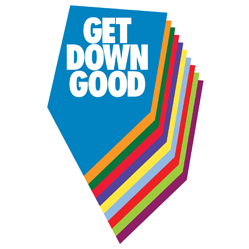 Get Down Good

Here's the first release from our friend Shonky on the much the anticipated label Apollonia, started by French house Don's Dan Ghenacia, Dyed Soundorom and Shonky. The Minneapolis Touch EP packs 3 original tracks in true Shonky style, with his signature basslines, deep …»
The Underground

An inaugural release on a fresh label always attains a certain level of expectation, the hope that it will be quick out of the starting gates and not fall at the first hurdle. 'The Minneapolis Touch' does not necessarily come racing out, rather parades in a confident canter. …»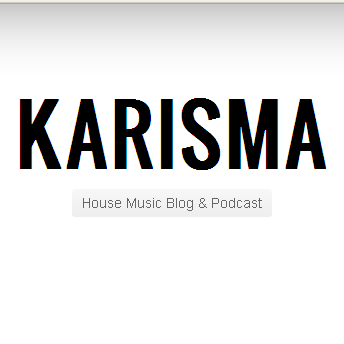 Karisma

C'est avec un grand plaisir que l'information nous a été communiquée : Shonky, Dyed Soundorom et Dan Ghenacia, les trois frenchy les plus efficaces sur la scène house internationale lancent un nouveau label sur le paysage électronique : Apollonia. Il en va sans dire …»