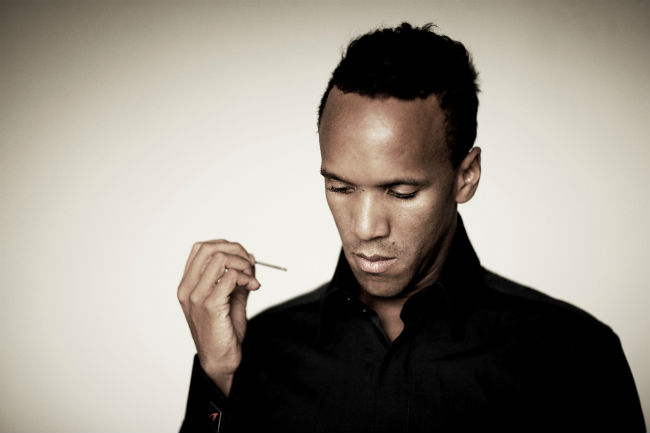 The electronic wave sweeping its way through Paris has made a name for itself as edgy and unpretentiously cool across the spectrum of house and techno. Nurturing the scene, whilst pushing it forward is a DJ and self-confessed groove junkie, Dyed Soundorom . Hot off the Freak N' Chic bangwagon last year and with yet another summer of hedonistic charge and spirited rebellious debauchery at the original party island of Ibiza behind him. We're just a little excited to have the dexterous Dyed back in our Room One with fellow friends of the Parisian house scene, masomenos and dOP, live this Saturday.
With previous releases, on Culprit, Crosstown Rebels, Supplement Facts, and Tsuba Records, as well as heavyweight remixes of Maya Jane Coles 'What They Say' and Franck Roger's 'Love Call', Dyed has landed himself on Lola ED, the new Parisian talent agency with house-heads, Dan Ghenacia, Anthony Collins, Shonky, Seuil and more. We've got our eye on things to come from Lola ED's hotbed of talent and with Dyed Soundorom at the frontline, we took the time to ask him ten very important questions about music.
Song of Circo Loco @ DC10 2011?
Franck Roger / After All / Real tone Records: Can't tell you how many times I played this one, already a classic.

Classic 90's house track?
Chez Damier / Can you feel it Mk Dub : Never left my record bag.

Track you wish you made?
Second Hand Satellite/ Orbit 1.4/ Shaboom : Timeless music at his best!

Guilty pleasure to listen to?
Luther Vandross/ Never Too Much: Might be cheesy for some people, but let's be honest this is beautiful.

Song for serenading?
Theo Parrish, Osunlade, Rick Wilhite / Blame It On The Boogie: Not so much to say, this is sexy as hell…

Pop song of the 80's?
The Cure / Close to me : A piece of gold, it's funny because i use to love them but at the same time they used to scare me a lot !

Song that reminds you of growing up?
Otis reading / Sitting on the dock of a bay: I remember my mum use to play this all the time…Good memories

The track which helps you unwind, and relax away from the darkness of a club?
Cesaria Evora /Sodade: One of the most beautiful voices in the world.

Latest Posts in: Interviews