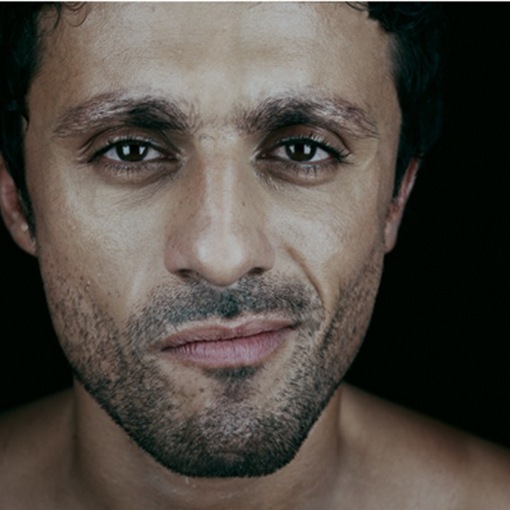 Has being a part of Real Tone helped you gain more recognition from the club audiences?
Its true that Real Tone is a really great platform for productions, Lionel and Franck Roger at the label are doing amazing work. But I would say beyond that it's a combination of my label La Vie En Rose, the work of my booking agency Lola-ED, and off course Real Tone and other labels like Overall who have helped a lot and made Terence: Terry: bigger.

How is Franck Roger as a boss?
(Well I don't know him as a boss, we have been friends for a long time, sharing our common musical vision.)
You've been working hard on your label La Vie En Rose. Can you tell us a bit about the concept behind the label and what releases you've got in store?
I decided to build this platform because I was receiving a lot of music from young producers who had been following my career. It was around this time also Freak n'Chic, a label I had been producing on, closed and it was really important for me to complete and develop something around what we had done before. The main idea is to release music for the club and try to offer something new, showing all my various musical influences.
The latest release 'Distraction Way EP' comes from the really talented, young Canarian producer Hanfry Martinez, with a remix from Dyed Soundorom on the track 'Sunday Gathering'. We're really happy as it's still climbing up the top 100 Deep House chart!
The next release 'Living Lies' is really special for us, it's an LP (6 tracks) from the up and coming Greek producer John Dimas. Inside look out for a special edit from John of a famous 90's hip house track called 'Pain'.

Is Deep House making a comeback?
I would say over the past 5 years or maybe more… House and Deep House have always been there, even if the UK scene is a bit more pop-influenced at this very moment, a lot of artists from Europe and the USA are really coming back to their roots. It's really easy at this moment to find Deep House which sounds like it's from the early 90's. Now we are all trying to reinvent the 90's sound with a few new twists, but really it's nothing brand new.

What genres do you like to touch on your sets?
This question is hard as my sets are always really mixed, I can find quality in every genre! But I would say house, techno, deep house and all those related styles from the underground.

What country's audience is the best from your personal experiences so far?
Spain, UK and Germany. Going to discover Athens soon, can't wait!!

What's the best venue you've played in so far?
DC10 Ibiza, Fabric London and Avant Garde Madrid (the club where I host my current residency).

Do you enjoy playing in festivals where the time limit is much smaller as much as playing on a venue all by yourself?
I'm definitely more coming from a more intimate sound and intimate clubs. Up to 2000 maximum is perfect for me.

What's the craziest thing you've seen anyone do while clubbing?
The most incredible thing I saw was the whole club singing along to the last tune I made with Franck 'HUSTLING PEOPLES' at the end of a party in England. I was like wowwww it's the new OLYMPINC GAMES anthem lol!


  [gr] Terence: Terry: Η house δεν σταμάτησε ποτέ να αποτελεί δημιουργικό κομμάτι της χορευτικής μουσικής –έστω κι αν η αγγλική σκηνή έχει υιοθετήσει περισσότερα ποπ στοιχεία αυτήν την περίοδο…
Δισκοθέτης, παραγωγός, label head και αθεράπευτος clubber, ο Terence: Terry έρχεται στο 6 D.O.G.S αυτό το Σάββατο στις 24 Νοεμβρίου για να μας δείξει γιατί το deep house επιστρέφει, με ένα σετ που αντλεί όμως επιρροές από πολλά διαφορετικά πράγματα…
Το να είσαι μέλος της Real Tone σε έχει βοηθήσει να κερδίσεις μεγαλύτερη αναγνώριση στο κοινό των clubs;
Είναι αλήθεια ότι η Real Tone αποτελεί μια πολύ καλή πρόταση στον τομέα των παραγωγών, καθώς ο Lionel και ο Franck Roger έχουν κάνει καταπληκτική δουλειά. Θα έλεγα όμως ότι η διάδοση του ονόματος Terence:Terry οφείλεται σε έναν συνδυασμό της δουλειάς του δικού μου label –της La Vie En Rose– του πρακτορείου μου Lola-ED και φυσικά της Real Tone και άλλων labels (σαν την Overall).
Πώς είναι ο Franck Roger στον ρόλο του αφεντικού;
Δεν μπορώ να σου πω για τον συγκεκριμένο ρόλο του, γιατί είμαστε φίλοι εδώ και πολλά χρόνια και μοιραζόμαστε το ίδιο μουσικό όραμα. Δεν τον αντιμετωπίζω λοιπόν ως αφεντικό.
Έχεις χύσει πολύ ιδρώτα δουλεύοντας πάνω στη La Vie En Rose. Μπορείς να μας πεις μερικά πράγματα για την κεντρική ιδέα πίσω από την εταιρεία;
Αποφάσισα να δημιουργήσω τη La Vie En Rose επειδή λάμβανα μπόλικη μουσική από νέους παραγωγούς, οι οποίοι παρακολουθούσαν την καριέρα μου. Περίπου εκείνη τη χρονική περίοδο, το label όπου κυκλοφορούσα τις παραγωγές μου –η Freak n'Chic– έκλεισε και ήταν σημαντικό για μένα να ολοκληρώσω αυτά πάνω στα οποία δουλεύαμε τότε. Η κύρια ιδέα ήταν να κυκλοφορούμε μουσική για τις πίστες αλλά και να προσφέρουμε κάτι καινούργιο, επιδεικνύοντας τις ποικιλόμορφες μουσικές επιρροές μου.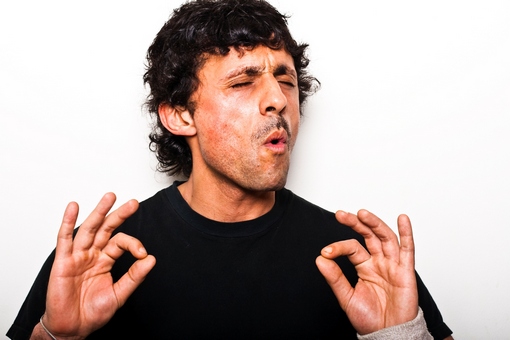 Τι μελλοντικές κυκλοφορίες μας επιφυλάσσετε;
Η τελευταία μας κυκλοφορία, το EP Distraction Way, έρχεται από έναν ταλαντούχο νέο παραγωγό ονόματι Hanfry Martinez. Είμαστε ιδιαίτερα χαρούμενοι καθώς ήδη σκαρφαλώνει στο top-10 των deep house κυκλοφοριών. Η επόμενη σχεδιαζόμενη κυκλοφορία Living Lies είναι πολύ ιδιαίτερη για μας: πρόκειται για ένα άλμπουμ 6 κομματιών από τον ανερχόμενο Έλληνα παραγωγό John Dimas. Μέσα σε αυτό να περιμένετε να ακούσετε κι ένα ειδικό edit σε ένα πολύ γνωστό house anthem από τα 1990s, το « Pain ».
Κάνει comeback το deep house τελευταία;
Τα τελευταία 5 χρόνια, σίγουρα! Η house (και το deep house) υπήρχαν πάντα σαν ήχος, δεν σταμάτησαν ποτέ να αποτελούν δημιουργικό κομμάτι της χορευτικής μουσικής –έστω κι αν η αγγλική σκηνή έχει υιοθετήσει περισσότερα ποπ στοιχεία αυτή τη περίοδο. Πολλοί όμως καλλιτέχνες (τόσο από την Ευρώπη όσο και από την Αμερική πραγματοποιούν τώρα μια επιστροφή στις ρίζες του ιδιώματος.
Ποια μουσικά είδη σου αρέσει να χρησιμοποιείς περισσότερο στα σετ σου;
Δύσκολη ερώτηση, μιας και τα σετ μου είναι πάντα πολυσυλλεκτικά… Μπορώ να βρω ποιοτικά πράγματα σε όλα τα είδη για να είμαι ειλικρινής, αλλά θα έλεγα πως η house, το techno και το deep house είναι αυτά που προτιμώ περισσότερο.
Το κοινό ποιας χώρας πιστεύεις ότι είναι το καλύτερο, από τις μέχρι τώρα εμπειρίες σου;
Της Ισπανίας, της Αγγλίας και της Γερμανίας. Ανυπομονώ να ανακαλύψω και το ελληνικό σύντομα στην Αθήνα!
Ποιο είναι το καλύτερο venue στο οποίο έχεις παίξει;
Το DC10 στην Ibiza, το Fabric στο Λονδίνο και το club που φιλοξενώ το μηνιαίο residency μου, το Avant Garde στη Μαδρίτη.
Προτιμάς να παίζεις περισσότερο σε φεστιβάλ όπου είσαι υποσύνολο ενός μεγαλύτερου συνόλου, ή σε clubs όπου φιγουράρεις ως το κυρίως όνομα;
Το ιδανικό μου είναι να παίζω σε μαγαζιά με σχετικά μικρή χωρητικότητα (μέχρι 2000 άτομα το μέγιστο), καθώς σου βγάζουν μια πιο προσωπική και ιδιαίτερη αίσθηση από τα μεγάλα και αχανή venues.
Ποια είναι η πιο τρελή εμπειρία που έχεις ζήσει στα τόσα χρόνια που σχετίζεσαι με το clubbing;
Το πιο καταπληκτικό σκηνικό ήταν όταν είδα ολόκληρο μαγαζί να τραγουδάει το κομμάτι που έχω γράψει με τον Franck (Roger), το « Hustling Peoples ». Συνέβη στο τέλος ενός πάρτι στην Αγγλία. Αισθάνθηκα σαν να είχαμε ηχογραφήσει το νέο επίσημο τραγούδι των Ολυμπιακών Αγώνων! (γέλια)