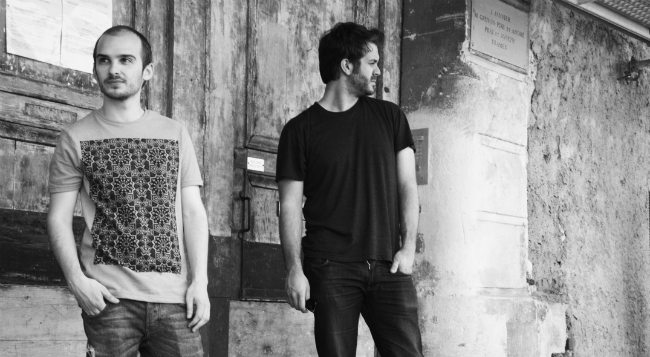 Introducing…Hold Youth and Download Their First Release
Coming up a week on Saturday we've invited party and label collective Hold Youth to traverse the channel from their native city of Paris to host Room Three. The label's headed by a duo of artists who we're more than familiar with over here – the house loving duo Le Loup andSeuil. So, we've invited them to talk more about their current activities alongside an exclusive download they've kindly offered lifted from the label's premier release, which penned by the duo themselves.
Download: Hold Youth – Khemestry
What are you most looking forward to about this summer?
Of course one of our biggest dates this summer that we are really excited for is 13th July at fabric. We'll be presenting our DJ and label project Hold Youth, plus welcoming from our team Vadim Svoboda and his amazing live act.
We also have our Hold Youth residency at Rex Club, Paris to look forward to on the 9th August. We have invited Half Hawaii Live from Perlon (aka Sammy Dee and Bruno Pronsato) and Sidney & Suleiman, the guys who are running the new Parisian label Latency Recordings. Then we've got some time planned in the studio to finish our Hold Youth double vinyl release for the label. And finally we're planning on having some rest under the sun in Reunion Island with our respective family and friends.
What's your summer soundtrack this year?
The Mole – Lockdown Party (DJ Sprinkles Crossfaderama Mix) – Perlon.
What else is coming up on Hold Youth this year?
HY009 will be released late August from our new artist Mr. Georget, a mysterious new French artist very close to our family. It will be his first record ever, but trust us this guy knows about sound.
Then, S3A will be his second EP, bringing his sampling art another step forward, we just can't wait to release these two great EP's. After the summer we're going to repress some of our classic record bag gems – one EP from our friend Nail (DiY), another one from Enrico Mantini (UMM/Smoothsounds) – and also coming up is our first double vinyl release as Hold Youth. At the end of the year we will also have Damien Zala (Rowtag) joining the family.
Tell us about the Khemestry track you have so kindly given us to offer as a download?
Khemestry was released on the first EP, Classics 01. None of our tracks are available digitally, so we thought it would be nice to give it exclusively to the fabric Blog readers. This track shows one side of what we like in house/hip hop music, it's a typical combo of our modern and old school style.
What can we expect from the Hold Youth takeover in RM3 in July?
UNDERGROUND HOUSE MUSIC. And an amazing live set from the Svododa man.
Finally, can you tell us a favourite story from each of your youths?
Le Loup: I used to like making up shows when I was a kid, I used to dance like Michael Jackson with my childhood friend from in '87.
Seui: When France won the football World Cup in 1998, I was 16, that's the first thing that comes to mind when thinking about my youth.
Photo by Yonathan Baraki.

Share: