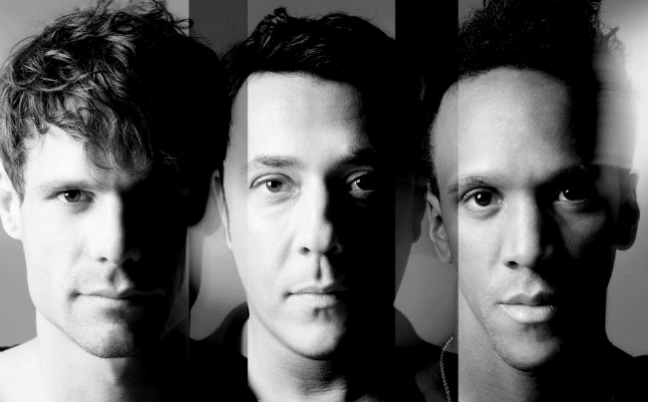 Maintaining the skills and passion they've earned previously as their solo entities of Dan Ghenacia, Dyed Soundorom and Shonky and a storied friendship from their remarkable career on the historic imprint Freak n' Chic, together, the threesome have forged new sonic ground playing dynamic DJ sets as Apollonia that keep the crowd guessing in their off the cuff DJ sets while also creating a solid journey of epic proportions.
Aside from their dancefloor masterclass in how to keep the night groove alive, their Apollonia label has quickly rose to prominence last year dishing out three EP's, not limited in style from the label heads themselves and for 2013, there's a storm of hot releases on the way including the album of Chris Carrier and Hector Moralez.
In their first Farringdon appearance of the year, it gives us great pleasure to announce Apollonia are back in Room One all night long with Guilhem Monin & Stephane Ghenacia setting the floor in motion on 23 February. Read on in their first ever back-to-back-to-back interview below…
Apollonia Back-To-Back-To-Back. One question each…
Dyed to Dan
OK so to kick off, Dan please can you describe your musical style?
OK journalists everywhere can you please stop with this question! It's always coming up in interviews and I still don't have the answer. I am a music lover and I want to be able to do different styles not just one thing.
Dan to Dyed
When we play as Apollonia do you mind if my name is before yours on the flyer?
Of course I don't mind Dan, you are my hero!
Shonky to Dyed 
I heard you just invested in a new Rane mixer – what made you convert? 
The sound, I couldn't believe the difference from my usual Allen & Heath. It's so good. It's a rotary system so it's different, really cool for smooth mixing as it's much more precise. But it definitely needs some practice.
Dyed to Shonky
If the promoter made a mistake and we have to share a hotel room, do you prefer to share the bed with me or Dan?
I prefer to cuddle up with you, Dan's snoring is really loud!
Dan to Dyed
There was a time when you were playing with computer but you finally went back to vinyl and CDs? Why?
To play with computer was kind of fun at the beginning, it was the new thing and you could have almost all your collection with you at the gig. Now the reality is we are not big fans of fx, I feel much more comfortable to go to the record store. It's probably just a habit but I remember my music better on wax than data files.
Shonky to Dan
You're carrying two record bags to gigs every weekend, how do you feel when you arrive at the club and the setup is not right?
It's a lot of stress but the clubs are getting better and better. A lot of artists are back to vinyl now and we can feel it. You know when the promoter is proud to tell you the set up is perfect for vinyl we really appreciate it. The best clubs in the world like fabric, Panorama Bar or DC10 are perfect for vinyl and and you can hear the sound in the booth and in the club. It's simply the best.
Dyed to Dan
When you have 3 gigs in a row how often do you change your boxers?
Well that of course depends how long the afterparty is!
Dan to Shonky
Dyed and I want to make 'Team Apollonia' tracksuits as we are always on tour together. We usually make decisions all together but we haven't heard anything back from you about it?Are you not up for it?
Guys can you imagine me in this outfit…you're fuckin nuts…I am a DJ not a basketball player!
Shonky to Dan
I found some dodgy old photo's of you with really long hair, why did you have this haircut?
In 1992 my crew and I used to be fans of Francesco Farfa. First time we saw him, a month later we all had the same haircut!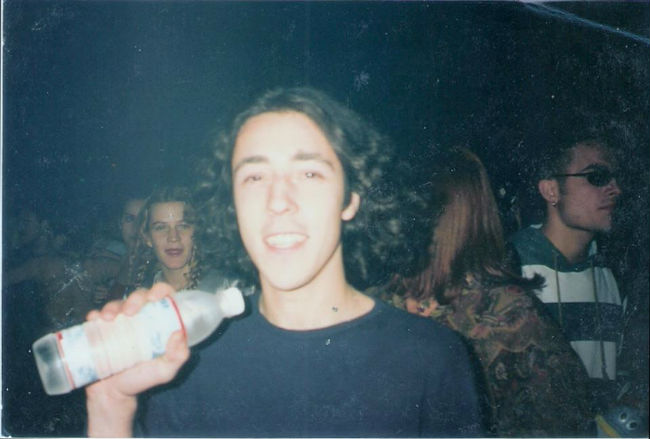 Joining Apollonia on 23rd February will be Aus Music in Room two with Will Saul, Fred P, Close (A/V Live) and October, plus Wolf Music take over Room Three.
For more info and tickets go : here.