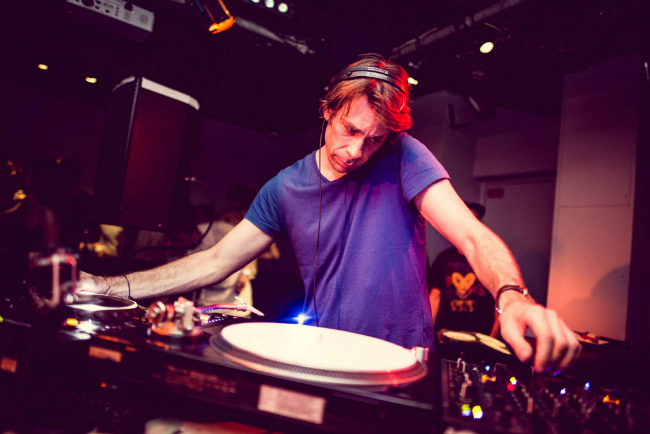 In our opinion there are few who stand so tall for all that is good and great in the underground Parisian club network than D'Julz, head of Bass Culture Records and resident at the internationally revered Rex Club. He's a regular here in Farringdon too, often joining us to represent the rave spirited sounds of Bass Culture Records in Room Two but next time he's set to be joining Cassy in Room One for the launch of her new fabric 71 release. What's more, despite his super busy summer schedule he's found time for a quick catch up with us as we share a set recorded earlier in the season at his beloved Rex club on July 20th as an extra special exclusive audio treat and teaser for next weekend's goings on.
Download: D'Julz – Deep Summer fabric Podcast
Hey D'Julz how's your summer been, a busy one?
My summer has been good so far with some amazing gigs in Ibiza , France, Russia and the USA.
Spending a lot of time in Ibiza, how would you say it compares to your native club scene in Paris?
I will have there been 5 times this summer to play at Circoloco, I always love playing in Ibiza and dc10 is by far my favourite club on the island so I feel very blessed to play there regularly this year. Ibiza is a unique place so it's hard to compare it to other cities, that being said the Paris scene is fantastic at the moment (finally!) and i'm not just saying this because I'm a Parisian.
As the summer season will soon be closing, have you been busy preparing and making plans for the winter?
In between gigs im finishing a new EP for Ovum and im putting together the first Bass Culture compilation.
You'll be joining us on the 17th August to celebrate Cassy's new fabric release, what's your history with Cassy, your paths have crossed quite a few times of the year right? And what strikes you the most about her DJing?
Actually our path have been crossing a lot in the past 5 years and I've always been a huge fan of Cassy, she is definitely one of my favorite DJ's. We've shared the decks together and besides a strong artistic bond we have also developed a true friendship over the years. I'm really happy we are finally gonna be able to play together at fabric – I'm sure it's gonna be a special night.
We are big fans of Bass Culture in the office as you know, can you let us know what we can look forward to next on your release schedule?
Next release is gonna be from Kasper with a beautifull remix of Fred P. After this it'll be the 3rd release of Mr. G on the label. then a fantastic ep of Jordan Peak and finally the first compilation of bass culture, where i will mix some my favuorite releases of the past 4 years.
Share: